Cambria and Somerset Counties Conservancy | 227 Franklin Street, Suite 306 | Johnstown, PA 15901
Phone: (814) 532-8851 or (814) 532-8942 · Fax: (814) 532-8852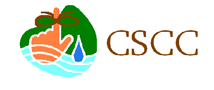 The CSCC was formed by the Cambria Somerset Authority (CSA) for the purpose of providing environmental stewardship to the natural resources owned by the CSA while simultaneously providing new recreational opportunities for the citizens of Cambria and Somerset Counties and the surrounding regions.  CSA owns three reservoirs in the region and provides industrial water to customers while at the same time maintaining a suitable environment for recreation at the reservoirs.  CSCC received its 501 (c) (3) non-profit organization status in September, 2005.
CSCC is comprised of 11 board members from both Cambria and Somerset Counties.  CSCC maintains a close relationship with CSA; The two organizations work together to conserve our natural resources while providing new and diverse recreational opportunities for our region.
The mission of the Cambria and Somerset Counties Conservancy (CSCC) is to protect our environment and apply sound conservation principles to the development of recreational opportunities for the residents and visitors in the Cambria/Somerset Region.
Chairman:
James L. Greco, Ph.D.
Vice-Chairman:
Mr. John Toth
Secretary:
Mr. Patrick J. Mulcahy, Jr.
Treasurer:
Mr. Robb Piper
Mr. John Dryzal
Mr. Gregory Elliott
Dr. Joe Carney
Mr. Steve Buncich
Mr. Len Lichvar
Mr. William J. Smith, Cambria County Commissioner
Ms. Colleen Dawson, Somerset County Commissioner
Executive Director:
Mr. Earl F. Waddell, P.E.
Quemahoning Reservoir (Somerset County)
Handicap Accessible Fishing Pier installed at the Family Recreation Area (Completed October 2007)
ADA Trail Construction throughout Family Recreation Area
Limestone Dosing of Quemahoning Creek, Alkalinity Improvement Project
Wildlife Habitat Improvement / Food Plots Project
American Chestnut Tree Restoration
Fish Habitat Improvement Projects
Venturi Meter Historical Display
Quemahoning Dam – Birdman Road Boat Launch
Quemahoning Family Recreation Area: Expansion project in 2021 to include: 3 new RV sites, 2 new rustic cabins, new showerhouse/restrooms in the beach area, playground equipment in two areas, expanded parking and one new small pavilion (gazebo style)
Hinckston Run Reservoir (Cambria County)
Construction of Picnic Pavilions and Picnic Tables at the Family Recreation Area
Fish Habitat Improvement Projects
Wilmore Reservoir (Cambria County)
Fish Habitat Improvement Projects
Wildlife Habitat Improvement
CSCC wishes to recognize and thank the people and organizations who have helped our organization to carry out its mission of protecting and conserving our environment and providing recreational opportunities.  The following have given their support, donated money, and offered assistance with CSCC's projects:
Robert Water Charitable Trust
Somerset County Tourism Grant Program
First Energy Foundation
1st Summit Bank
Competitive Power Ventures
First National Bank