Wilmore Reservoir has two Recreation Areas: South, near the breast of the Reservoir, the most commonly used site; and East, a.k.a. Patrick Road. Both rec areas have composting toilets, access to hiking/biking trails, pavilions, and picnic tables.

Wilmore South, accessed via Law Road, also has a handicap-accessible fishing pier and boat launch, as well as adequate parking area.
Wilmore East, accessed via Patrick Road, is closed at certain points along the access road when the weather is unfavorable. Usually, this is from late November to mid-March.
Parking area is available at Wilmore North, located off of Spinner Road. Walk-in only is available from the parking lot to the reservoir.
Information Call: (814) 532-8851 or (814) 532-8942
Required to be signed by the individual responsible for the reservation. submitted to the CSA at: Cambria Somerset Authority, 227 Franklin St., Suite 306 , Johnstown, PA 15901.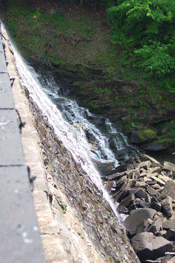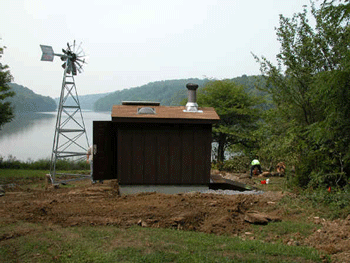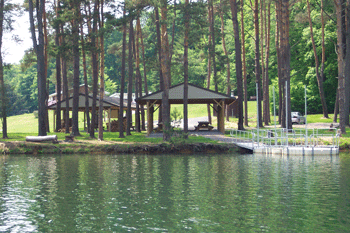 Pavilions:
First Come First Served OR pavilion(s) may be reserved for $25.00 per pavilion for a day.
Fee must be submitted at least 3 days prior to reservation. A "Release" will be required to be signed by the individual responsible for the reservation.
Electricity at the picnic pavilions (Wilmore-South)
The composting toilets have been installed and are working properly (Wilmore-South and East).
Public access is available to Wilmore East Rec Area, where a pavilion and picnic tables are available.
A swing set, monkey bars, and bouncy seats are available at the recreation area at the breast of the dam (Wilmore-South).
Canoe and Kayak Rentals:
Visitors have the ability to rent a canoe or kayak.  Yellow Creek Rental & Supply, LLC is providing this opportunity daily from 7:00 Am to 7:00 PM throughout the spring, summer and fall.  For more information call: 724-403-2229.  There is a self-serve kiosk on site.

Directions to Wilmore South from Route 219:
Please note posted speed limits!
Take the exit for Route 53 (Portage/South Fork exit)
Turn right, following Route 53 East to Wilmore
Turn left at the stoplight onto Route 160 North
Turn Right onto Willow Beach Road
Turn Right onto Law Road
Follow this road to the Reservoir
Future Plans and Additional

Continued operation of the recreation areas
Continued availability of public boating and fishing